I have to apologize for the total lack of posts, oh geez for the past 6 months?!?!
Well I have started this year with a promo shoot for AISE energetic company in Czech, becoming a nonexclusive company face. Quite nice entry into the new year :)
Anyway I just started my first transatlantic tour of this year. Arrived to Phoenix on FEB 27th in the evening and went straight to bed. Woke up around noon, had a soup and went back to bed :) After sleeping off the jet lag I was very excited to start shooting.
The first shoot with John Foley ... Mad Hatter of Wonderland... was A LOT of fun and I got a free hand in playing with my makeup and hairstyling, yeay! Next shoot Walking invisible Spot was just hilarious, people and cars tripping over each other trying to see what's going on :)
And the B&Ws in the studio came out quite cool as well!!!
The project with my tattooed face of dead came out just INCREDIBLE. Living Hell.
On Tuesday March 5 I've shot with Brian Lister from New York. A great artist who was visiting Arizona for art show exhibits. Hopefully I will show up on one of his future pieces!! Can't wait to post a sample of what we shot together.
On March 6th I met with Ted Hoyt from Canada. We took a nice trip up to Lake Pleasant and found some priceless locations there. We got everything, rocks, trees, grass, sand, water, pebbles... and me :) Had a gat time shooting!
March 7th belonged to Mike Squire and old vintage cars and girls. We had a lot of fun traveling back in time. Shooting in style with old rusty cars and nicely renovated one. Fantastic shoot Mike!!
On March 8th I got to meet with an old friend and photographer Paul Wenzel from California. We did some cool studio stuff together. Enjoyed it as always!
March 9th I baked a delicious raspberry fluffy angel cake from scratch. :) ok that doesn't belong to modeling but it was GOOD. And a nice thick steak with baked potato for dinner, hmm hmm hmm.
And it's Sunday March 10th. Woke up and my laptop shows a different time than my phone, great. What time is it? I don't wanna be late for my shoot!
OK I made it on time :) and had a fantastic shoot with Fred Prose and Kris Frank . Love you guys! Can't wait to show what we created.
And in the morning off to Oklahoma! Flying in one of the smallest planes to wastelands of Lawton. There I met with wonderful Marshall Threadgill from Silver Shutter. We spent afternoon shooting all kinds of cool setups with backlight, wind and studio stuff. For dinner we had a delicious homemade stew after which I went to bed to recover my energy for the next day. We finished our shoot in the morning with more fun ideas and after noon I went on my way back to the airport with a little buffalo sightseeing detour :).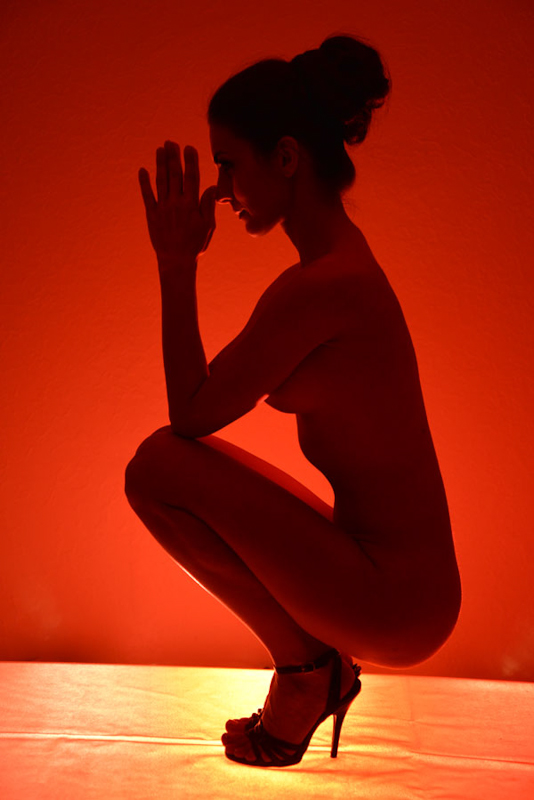 March 13th My last day in Arizona :( ...for a while. Running errands all day long with my extremely patient friend John Foley :) And getting ready for my lifetime experience. At 1:30PM I am sitting in a local KTVK Channel 3 waiting room, waiting to film my first TV commercial :) After introducing myself to the "new lens" I got soon into my usual ease and after 20 minutes we were done. Success! Dying to see the final cut.
And after some more errands and absolutely fantastic dinner at Moto with John I'm flying back to Europe... and 33 hours of tiring travel later, with not much sleep, getting home to my warm bed.